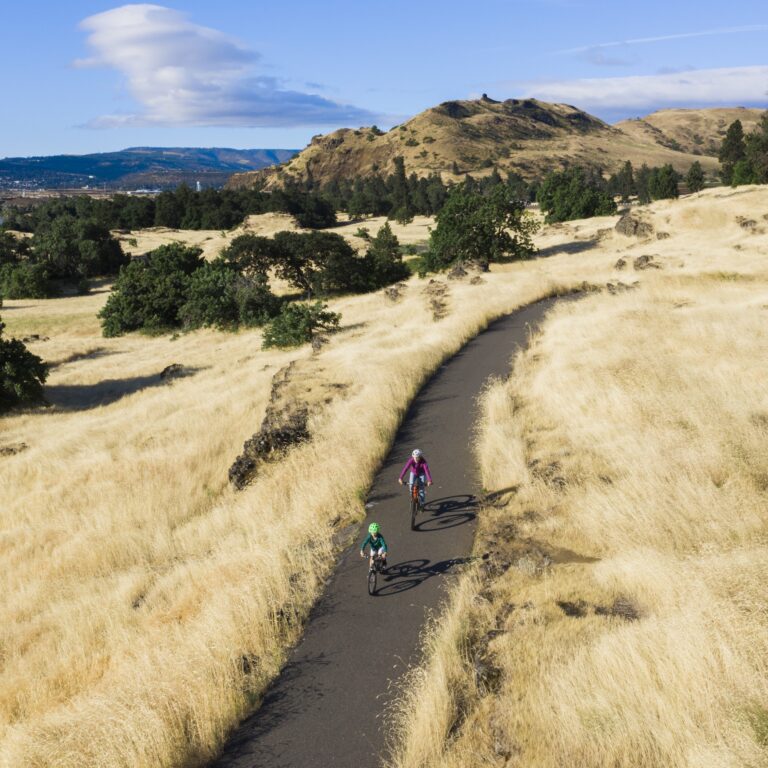 No permit needed, 8 miles, easy.

Riverfront Trail traces the bank of the Columbia River at the historic "bend in the river," where the Columbia takes a dramatic 90-degree turn from its east-west flow to north-south direction. This full-paved trail is a popular route for novice cyclists, hikers, joggers, and people with disabilities.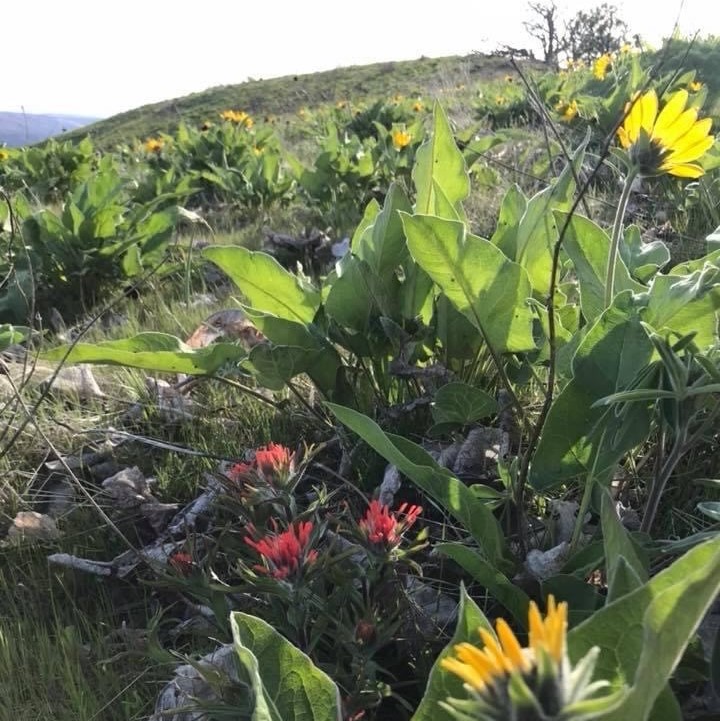 No permit needed, 16.7 miles, 1,359 Elevation Gain, Moderately difficult

Winding through miles of cherry orchard-covered hills, this 16.7-mile route begins at Lewis and Clark Festival Park and boasts gorgeous views of the city and the Columbia River. Stop at Columbia Land Trust and hike to Mill Creek Ridge, a spectacular 2.3-mile ridge that offers a delicate and diverse wildlife habitat, and stunning views of Mount Hood and Mount Adams.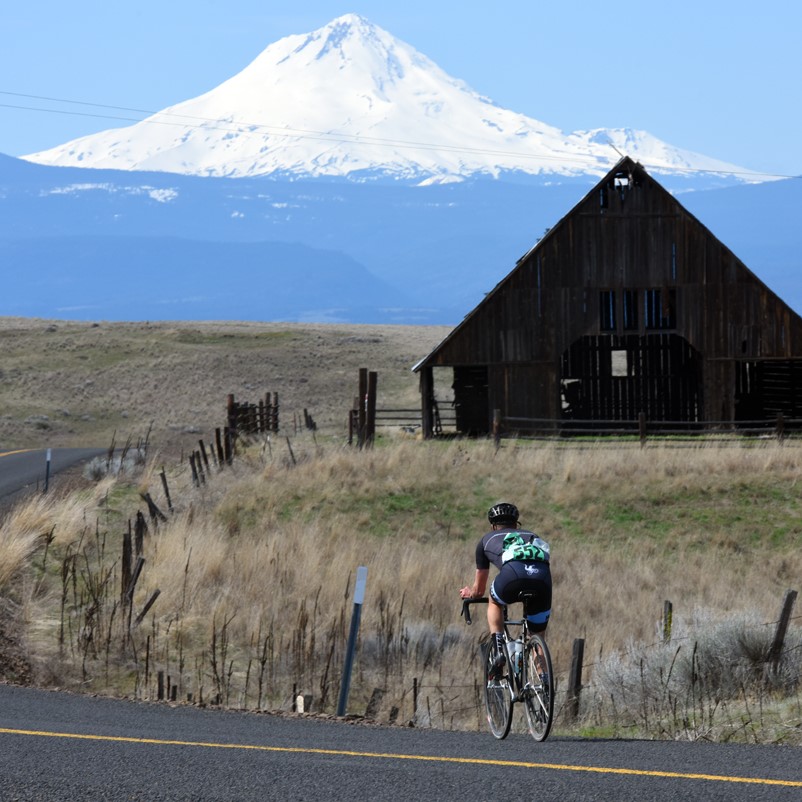 No permit needed, 66.1 miles, Difficult

This is an extreme 66.1-mile-long loop beginning at Lewis and Clark Park. This is a gravel grinder! At about the halfway mark, you will turn onto Easton Canyon Road which cuts through a flat grassland. Use extreme caution here during peak harvest times June-August.
For more biking trails and detailed routes, download our biking map.